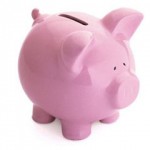 Princess Sierra has named me sissy tommikins.  My Goddess has Owned me for at least twelve years.  I worship her daily and have regularly sucked cock for Her for seven of those twelve years.   Over the past three weeks, viagra canada stuff I have gone to the video store five times and have sucked at least eleven dicks.  I stopped counting the dicks I've sucked for Princess Sierra a long time ago.  Princess Sierra recently said this about me on her blog: "you don't even understand how many dicks I have made him suck over the years!"
I always go to the same booth.  Princess makes me wear panties and play gay porn in the video booth while I suck. The booth has a cash operated video screen in front (you must put money in or they kick you out) and a gloryhole on both sides.  The chair is in the corner and is attached to the floor.  I suck through both holes and also leave the door unlocked.  Many open the door, viagra canada cialis see my in panties, walk right in and put their cocks in my mouth.
Princess Sierra has completely destroyed my manhood.  Serving  Princess , wearing slutty thongs, sucking cock, making Princess happy; these are the things that occupy my mind.  I am a gloryhole cocksucker and a personal atm of Princess Sierra, my Owner.
I tribute Princess Sierra regularly and my clitty gets hard when I tribute Her.  Reading the essays on Her site gets my panties wet and I read a portion of Her site almost every day.  She has made me Her slut, Her slave and I truly love that I sometimes make Her smile.
How did this happen?
How did I go from a guy who dated girls and jacked off to straight porn to a panty wearing slut sissy cocksucking  atm for Princess Sierra? Completely submissive…worshipping Princess daily?  Sucking whatever cocks end up in my mouth, sucking them until they cum and handing my money to Princess without thinking?
Most men watch softcore or hardcore porn for a few minutes and get off.  I obsess over serving Princess Sierra, being her sissy and sucking cock.  It is that simple.
I have been serving Princess Sierra for many, many years.  my social life and sex life have been completely Owned by Princess.  And I have no idea how it happened.  I don't even remember who I was when I first called Princess.  Or the first cock I sucked for Her while She listened.  All I know is that need and love serving Princess Sierra.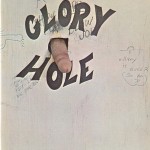 Please follow and like us: